Jan 2014

Our story officially starts in Jan 2014 when Miristan Travel Technology Private Limited was incorporated. The aim of the company was to engage in Trade with Russia while setting up base in India. Another vertical that was aimed was Travel Sector between India and Russia. During the course of initial few years we engaged in Trade and Travel as a single entity but realised that these two are very different spheres of activity and hence have to be dealt with separately.

This gave birth to two different lines of businesses that stand today as Miristan Consulting and Services and YoBanjare Travel Cafe. The Travel Cafe business was tested out first and proved to be amazingly well accepted amongst the targeted segment. It was later decided though that the scale at which we wish to Launch this idea will still take some more time. This Travel Cafe idea is more of a domestic business taking into consideration the conditions in the Indian Travel Industry. The Consulting business is more of an International Business taking into consideration International Business consitions and more specifically the Business consitions between India and Russia and within the Russian Federation.
Jan 2016

We have been working on the Miristan Consulting and Services Business Model for 4 years now and have brought it to a point where it becomes a scalable franchise based business that is designed to expand into Tier - 2 and Tier - 3 cities built over a strong presence and foundation in the major cities of India. The company and the business is based on the philosophy of Inclusiveness rather than Exclusiveness. Whereas we started exclusively in the area of Pharmaceuticals and Garments export we are proud to say that we are today working in areas as diverse as Manufacturing, Services and Agriculture. The focus area still remains Russia though we are looking to expand into Eastern Europe, Scandinavia and China.

The Idea behind Miristan Consulting and Services is to enable the Micro, Small and Medium Businesses in India take their business to the next level and also to enter the International Market when they feel confident enough to do so. This is inline with PM Modi's mission of turning India into a $ 5 Trillion economy in the near future.
Jan 2020

We are in the process of starting the first of its kind School of Laguage and Business in India imparting courses in Foreign Language in a Business Context and a Business Education Program for MSMEs that makes them competitive in an International Business Environment while spending minimum time and minimum money. Another project in the pipeline is an Online Platform for International Trade that is more People Centric than Product Centric. It will be an Online Bazaar that would allow People to network and connect in a Business Environment before actually engaing in any monetary transactions. More on these projects can be found on our website in the time to come. The one thing that we promise you as a Company is Value in every interaction, transaction or relationship that you build with us. Miristan. Planet Peace.
Jan 2021

The Pandemic Year 2020 compelled us to transform our operations and look beyond our existing markets. We are now expanding across Europe, Africa and South East Asia. We also consider Israel and Singapore as key anchor locations for expansions into the above mentioned territories. We are well set and on course to launch our Online Marketplace - bzrX[Export Bazaar] to open up these territories to our clients and partners. We are in the process of setting up offices, warehouses and logistics hubs in these markets at key locations. This will allow us to offer a seamless experience to our clients in finding buyers for their products and to negotiate and execute orders (including payment settlements) all through our online platform without the need for ever leaving their workplaces. We are now doing the ground work for this project.

Prateek Kishore Karnad


Founder-Director & Head, Strategy

relations@miristan.com

Noida, Gautam Buddh Nagar, India

An Engineer, Artist, Designer, Traveler, Orator, Researcher, Organizer, Teacher and a Leader, Prateek has a multifaceted personality and a number of colorful achievements to show for it.

The brand Miristan, born out of passion, directed by a grand vision and sustained by confidence, competence and commitment is the brainchild of Prateek. He considers himself to be a Man of Value over and above being a Man of Success. Having strong faith in Globlization Prateek is strongly connected to his Indian roots.
Prateek earned his graduate degree in Electronics & Communication Engineering from National Institute of Calicut, Kerala in 2007. The very same year he joined the Defence Research & Development Organization as a Scientist and worked closely with the Armed Forces of India as a Systems Engineer during his tenure there for about 6 years.
After traveling across India as Business Traveler and a BackPacker he realized the pain points and opportunities of the Indian Travel Industry. He also followed his love for the Russian Language and Culture, Completing his 5 trimester course from the Russian School of Language in the Russian Center for Science and Culture in New Delhi. He also earned a Post Graduate diploma in Travel & Tourism from Kuoni Academy, New Delhi. Prateek is also a certified mountaineer from Himalayan Mountaineering Institute, Darjeeling, West Bengal and has three Half Marathon Completions under his belt.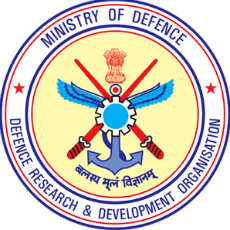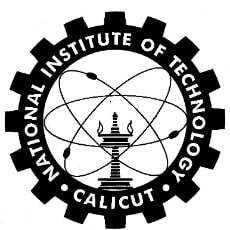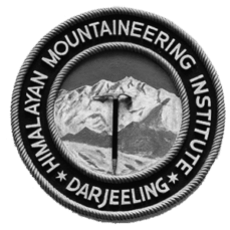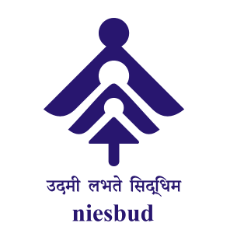 Oksana Vasyunina

Operations Partner, Moscow, Russia

ksysha@gmail.com | +7 925 006-59-15

Moscow, Russian Federation

Ms. Oksana Vasyunina is a seasoned veteran in International Trade both Import and Export from Russia. In her career of 20 years as an International Trade promoter and facilitator she has worked with various companies and products from more than 10 countries across Asia and Europe. She has donned multiple hats to provide a seamless and end-to-end service to clients. She along with her team of executives operate from all the major ports in Russia including St. Petersburg and Novorossiysk. She holds complete command over the entire documentational and procedural requirements of the trade. Owing to her vast network of contacts in this business she is also fully capable of sourcing and selling products across Russia through various Supermarkets and Wholesalers. She knows the ins and outs of Importing, Exporting, Buying and Selling in Russia and is fully capable of working with huge volumes and tight schedules.
Shivani Gupta

Associate Partner, North-West India

law.shivani@gmail.com | +91 9419-240-558

Union Territory of Jammu & Kashmir, India

CS Shivani Gupta is one of the Founders and Designated Partners of "MG & Associates LLP" She is former director and head of "Operational Wing" of CorpSeed, a Noida based Private Limited Company. She is also a Director in "Aatish Industries Pvt Ltd". She was former "Chairperson" and existing member of management committee of Institute of Company Secretaries of India (Jammu Chapter), A company secretary by profession and also Graduate in law (LLB) from the University of Jammu and also holds a Post Graduate degree in Psychology.
With almost 11 years of professional experience which includes 5 years of working as a Tax Consultant with SNR & Associates, she has played a major role in carving the vision of the company. She has further done her apprenticeship training in Government Organizations i.e. with SIDCO and also with Ministry of Corporate Affairs, Jammu which helped her to sharpen her liaison skills. She also holds the post of "Vice-President" with an NGO namely "Deepak Women's Development Society" She is also awarded the best coordinator of NSS during her college days and she has also won accolades in drawing competition for promoting blood donation. She is also launch Ambassador of Jammu region of Business Network International BNI